Products from TBS
No results were found for the filter!
TBS Crossfire Nano RX (SE)
Team BlackSheep - TBS Crossfire Nano RX SE TBS is stepping up the Long Range / UHF game, with no competition in sight! With the TBS Crossfire Nano RX we condense 2 years of engineering experience, listening to our customer requirements,...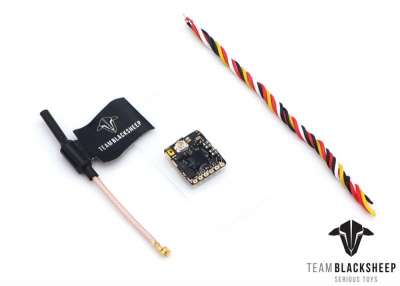 TBS Unify Pro32 Nano 5G8 V1.1
TBS UNIFY PRO32 NANO 5G8 With the TBS UNIFY PRO32 Nano we have boosted the output power, improved the robustness, decreased the power consumption, added capability for insane features and perfected the way it is installed in your...